Article ID: 100205sab
Last Reviewed: July 10, 2023
The information in the article applies to:
Target Audience
This article is aimed at:
Summary
In addition to the provided Rogowski Coils the input channels on the PM7000 can be configured to work with voltage output current clamps. This application note shows the steps a user must go through to configure the inputs to work with a 10:1 voltage output clamp. Instructions for other input ratios such as 100:1 are similar.
Setting up the input
Starting from the Main Menu: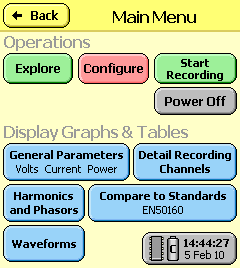 Click on Configure: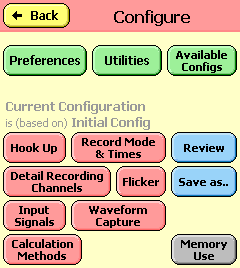 Click on Input Signals
If a Secondary CT (current Transformer) ratio is specified then click on the Secondary CT button to turn it off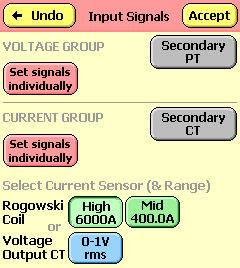 Click on 0-1V rms.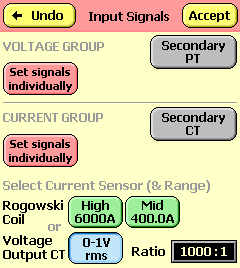 Then click on the ratio (here shown as 1000:1)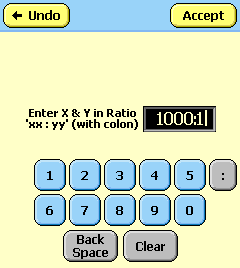 Enter the input ratio and click Accept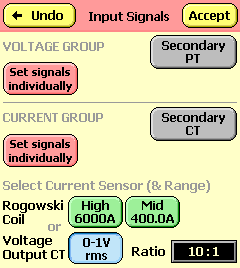 Review the input settings and click on Accept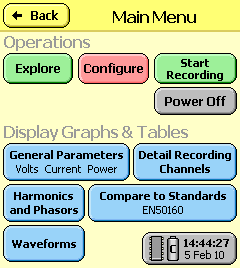 Finally click Back to return to the main menu.
References
None.