Tutorials and Videos
Pronto is seeing regular upgrades with new features being added based on customer and distributer feedback. To get the most out of Pronto, we encourage you to watch these short tutorials, particularly as some of the advanced functionality may not be immediately obvious.
NOTE: Synergy Systems, our US distributor, has also produced some excellent training videos. To visit their site and see the videos, click here.
Flicker
General
Graphs / Views
Tables (previously called Reports)
Tables (1 of 3) - New look tables in Pronto 6.0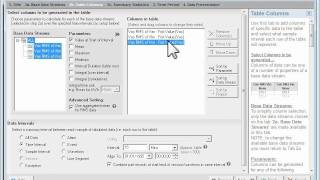 What were Reports in Pronto versions prior to 6.0 are now called Tables and their look and feel is a little different. This tutorial gives an overview of the table generation process, creating a simple table by way of an example. In particular, it gives a simple explanation of how to use the basic functionality of the Table Assistant.
Tables (2 of 3) - Summary Statistics and Using Table Templates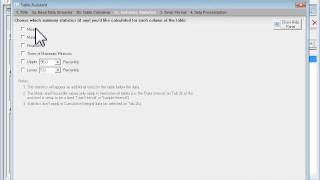 This tutorial follows on from Tables Part 1 and adds the calculation of summary statistics (maximum/minimum column values) to the table to do some basic EN50160 compliance checks. The tutorial also covers how to save a table as a template and then apply the template to data in another project.
Tables (3 of 3) - 95th Percentile of 50 Harmonics Example and Export to Excel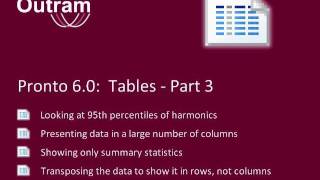 Using the example of looking at 95th percentiles of 50 harmonics, this tutorial shows how data in a large number of columns can be presented in a concise way, showing only summary statistics, and by transposing the data to show it in rows, not columns. It also shows how to easily export table data to MS Excel.