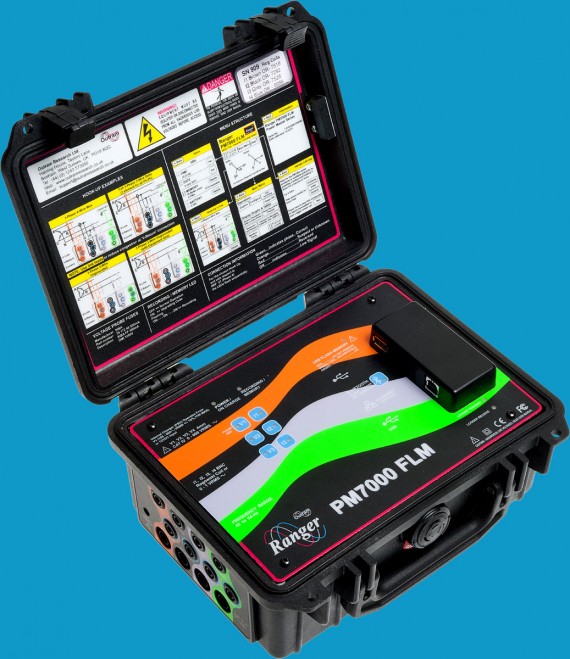 THE OUTRAM FLM PRODUCT TRIALS
The Outram FLM is the first ever commercially available Fault Level Monitor. It uses natural disturbances observed on the network to derive it's results.
UK trials - ScottishPower Energy Networks
After accurate and encouraging results produced during lab trials, and with the help of funding from OFGEM's Innovation Funding Incentive (IFI), field trials were carried out with Outram Research's partners Scottish Power Energy Networks (SPEN).
These trials were to compare results generated by the FLM with fault currents calculated by analytical modelling, the most accurate solution previously available. The results demonstrate that the Outram FLM can consistently and accurately calculate fault current in real-world applications.
"Recent trials held in conjunction with ScottishPower Energy Networks confirm that the Outram FLM (predicting fault current using natural disturbances from the network) gives consistent results that compare positively with detailed IPSA and DigSILENT models, typically within 3-5% of the modelled fault current. – The Outram FLM results could be more accurate than the models!"

Geoff Murphy, ScottishPower Energy Networks, 2012
US tests - Western Power Distribution (WPD)
Western Power Distribution, Outram research Ltd, S&C Electric Company and Parsons Brinckerhoff are currently working on a Tier 1 Low Carbon Networks Fund (LCNF) project endorsed and partially funded by OFGEM which aims to use the Outram FLM to speed up distributed generation connections through the monitoring of real time fault level values.
Stage 1 of this project, 11kV lab testing, has already been achieved. In July 2012, WPD carried out trials with the Outram FLM and an IntelliRupter ® PulseCloser, (a unique alternative to conventional automatic circuit reclosers) manufactured by S&C Electric Company, at S&C's Advanced Technology Center in Chicago, USA. (By comparison with conventional reclosers the IntelliRupter significantly reduces the amount of energy the network is exposed to when testing the circuit to see if a fault is still present).
In the lab, non-customer affecting ¼ to ½ cycle current and voltage disturbances, generated during the IntelliRupter's pulseclosing operations, were used to enable the FLM to predict the fault currents produced by separate, deliberately instigated and independently measured bolted faults produced under identical source conditions. Thus during the trials it was possible to compare the predicted fault level with the actual measured peak current seen in response to the bolted fault. These trials were outstandingly successful, the results showing that the FLM predictions were between 2.5 and 5% of the current measured by lab instrumentation – an error margin felt very hard to improve upon as noise on the network and sensor deficiencies will always produce some degree of uncertainty.