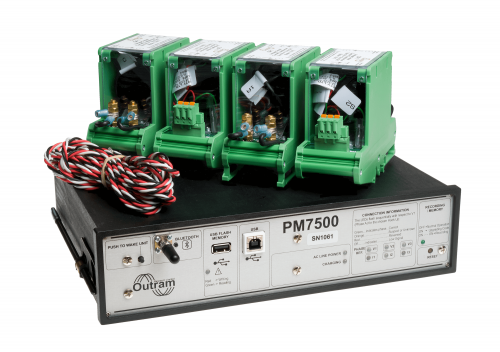 Transmission and Distribution Network Operators are seeing a marked reduction in the stability of the electricity system due to the increase in decarbonisation and low carbon technologies adopted to hit the UKs net zero target.
The electricity network is experiencing lower inertia and larger, more numerous losses than ever before. In order to stabilise a system which now moves away more rapidly from the 50Hz ideal frequency when an event occurs, National Grid ESO has launched Dynamic Containment, a frequency response scheme designed to operate post fault to re-stabilise the system. These services are deployed after a deviation in frequency in order to meet National Grid's most immediate need for faster-acting frequency response.
External companies are being paid to provide this Dynamic Containment response. Those connecting to the grid to offer this service are asked firstly to prove that their system can react fast enough to stabilise the frequency immediately after a fault, and secondly to prove that their system is ready and alert to react if required by providing continuous hourly data files to National Grid.
As well as providing information on the battery's capacity to import or export power into the grid when appropriate, the key to this evidence is the speed and accuracy of the frequency measurements taken. Outram's Portable PM7000DF and panel mounted PM7500DF can fulfil these frequency validation requirements. With their independent (dual) frequency variation measurement on V4, both can measure frequency to 0.001Hz resolution with an accuracy of 0.002Hz and noise typically less than 0.001 Hz RMS. So not only can Outram provide the measurement equipment needed to independently verify that the Dynamic Containment Provider can deliver the reaction needed for the Dynamic Containment response but they can provide ongoing, time-synchronised, gapless data packets, over TCP-IP, of the frequency and power. These values are required hourly by National Grid to ensure the provider is capable of responding as agreed.
John Outram, Managing Director of Outram Research Ltd, explained "This latest development from Outram was in response to multiple customers requesting this high speed frequency measurement in a format that could be re-packaged easily with their battery capacity data and sent straight to National Grid. With nothing else suitable on the market enabling this 20Hz update, we saw an opportunity to help increase revenue for battery owners whilst assisting National Grid ESO in their targets for reducing the costs of balancing the network."
"An increase in renewable inverter technology has introduced many challenges for those managing the networks. As a company specialising in solving the most complex measurement requirements thrown up by these challenges, such as Fault Level (short circuit current) and Harmonics to the 100th as per ENA Recommendation G5/5, we saw Dynamic Containment Frequency Measurement as a valuable development."
Outram's independent, high speed, dual frequency measurement can be purchased directly from their Head Office in West Sussex, England, where the units are manufactured, and it can also be purchased retrospectively as an upgrade for those units already out on the market. This also applies to the facility necessary to download the hourly, seamless data packets required for this National Grid Dynamic Containment response. For more information please get in touch.