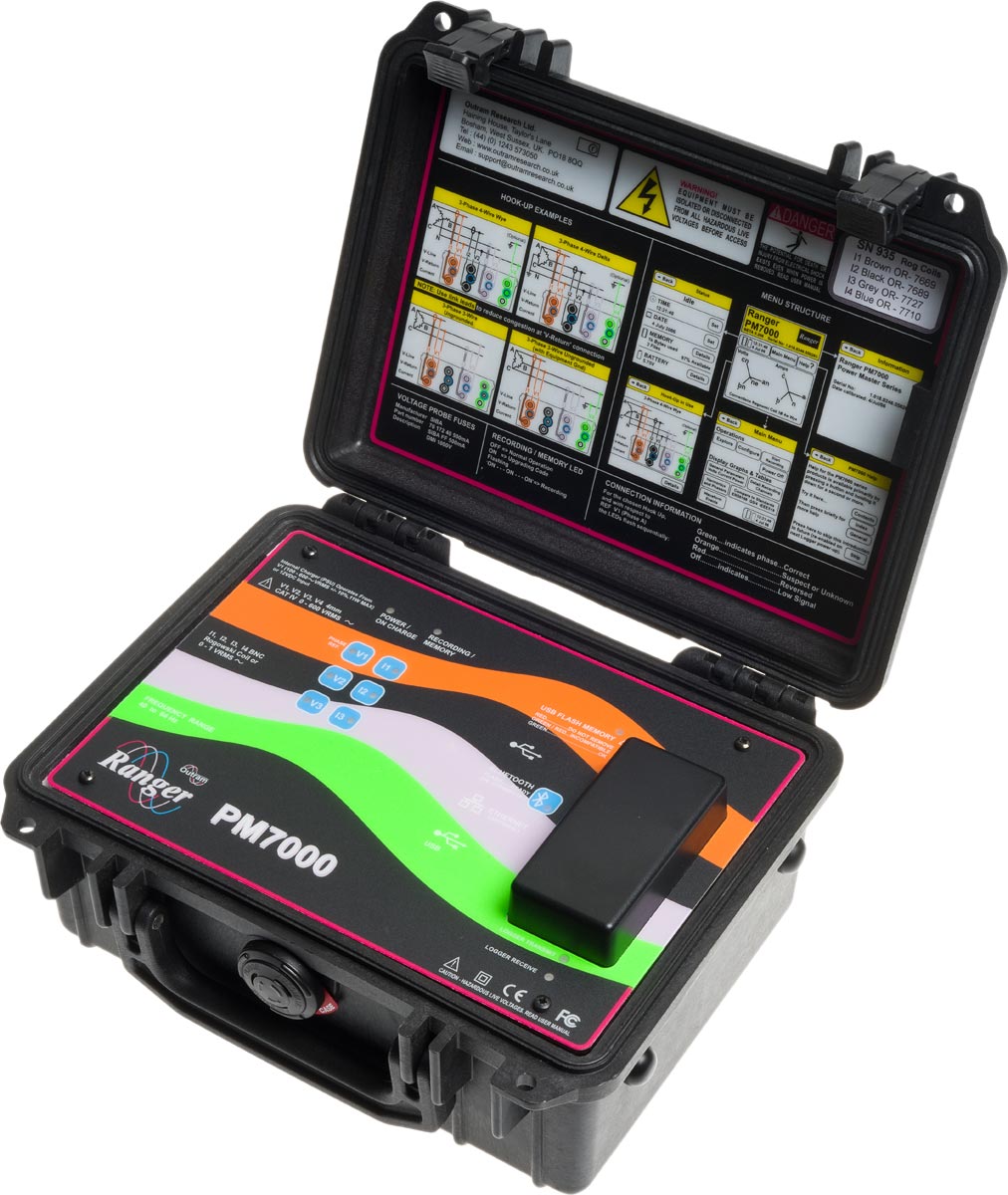 Key Facts:
Differential Inputs allow increased measurement choices
Available on both the PM3000 and PM7000 models
Measure voltage both sides of an uninterruptible power supply
Power quality analysers from Outram Research with differential inputs can simultaneously record input and output voltages of electrical equipment such as transformers and power supplies.
The company's PM3000 and PM7000 analysers have three and four differential inputs respectively, enabling voltage measurement at multiple points at the same time.
One example of an application is the measurement of the phase angle across a phase shifting transformer used to control the flow of power on three-phase electricity transmission networks. Using the differential inputs on Outram's power quality analysers ensures the return voltage on either side of the transformer is not compromised.
Similarly, the ability to measure the quality of the voltage on both sides of an uninterruptible power supply at the same time can be very useful in diagnosing UPS problems.
"Many other brands of power quality analyser have internal connections between inputs," said John Outram, managing director of Outram Research. "This significantly limits the range of measurements they can be used for.
Designed and manufactured in the UK, Outram power quality analysers use sophisticated data processing technology to monitor and analyse utilities' power distribution networks as well as industrial, commercial and domestic installations.
Able to measure hundreds of individual parameters simultaneously, such as voltage, current, power, frequency, phase angle, individual harmonics, sags and swells, they can save money by identifying energy losses and helping prevent damage to electrical equipment.
***ENDS***
If you would like to be sent this article (ref: PRout020uk) as a pdf or MS Word document, please send us a request press_release_request@outramresearch.co.uk
For further information, please contact:
Valerie Outram, Outram Research Ltd
Tel: +44 1243 573050
Editorial: valerieoutram@outramresearch.co.uk
Reader enquiries: sales@outramresearch.co.uk