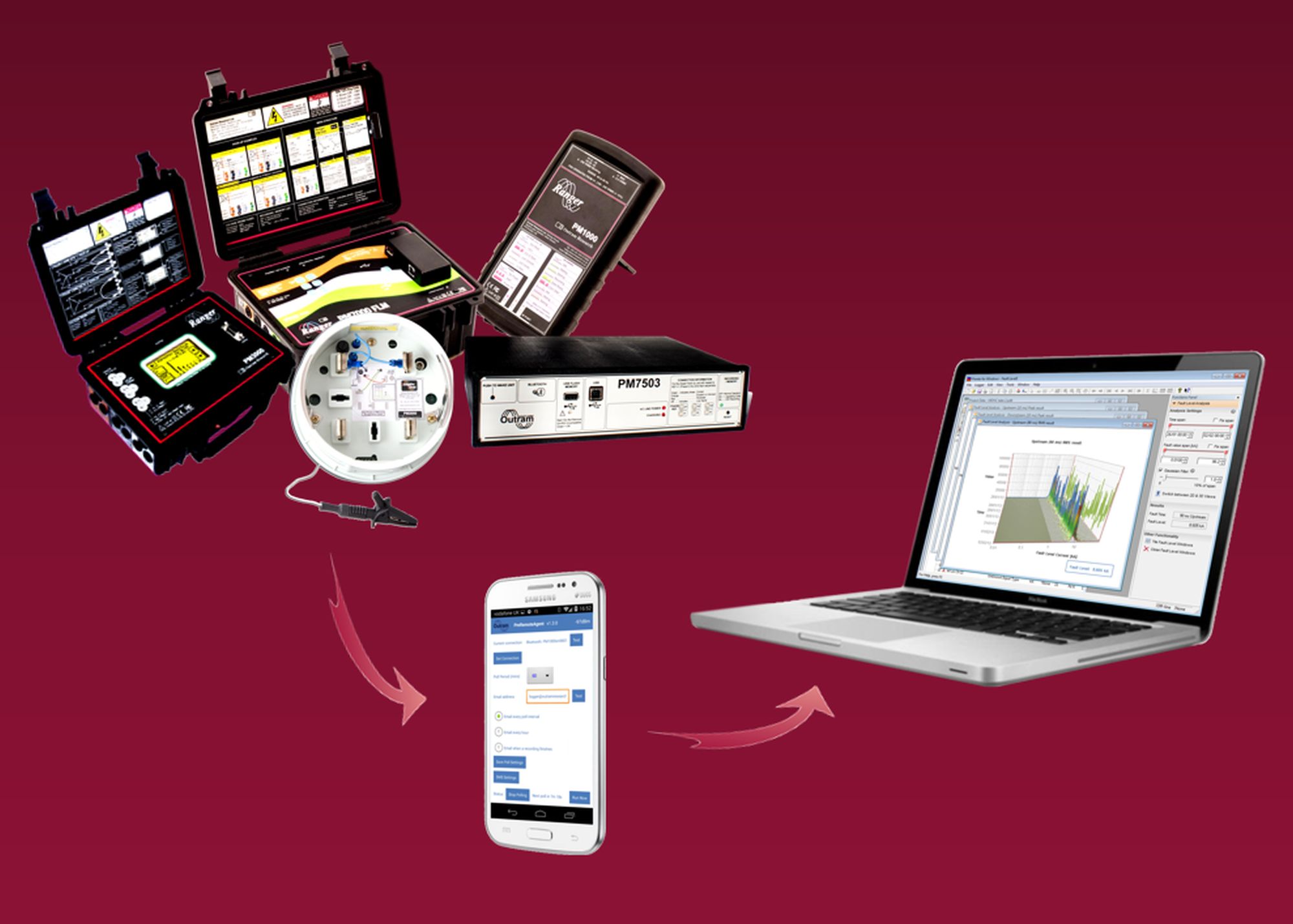 Power quality analysers often need to be left in position on site for a number of weeks while they record voltage, current and other parameters for subsequent analysis. With the launch of Outram Research's PMGateway app, the company's power quality analysers can now be interrogated automatically by a local Android phone or tablet, which downloads the recorded data and emails it to a PC or server for analysis.
Especially useful where there is no local Ethernet network, this remote operation works with the whole range of Outram's power quality analysers, since they can all be Bluetooth enabled. PMGateway can also be used to control the analyser and examine its data live.
Using the company's Pronto software, a Windows tablet or PC can then be used to extract the relevant data and present it in the form of graphs or tables for analysis and reporting.
"The ability to email the recordings remotely reduces the need for site visits, making the process much more convenient and saving a lot of time," said John Outram, Managing Director of Outram Research.
PMGateway is the latest in remote communications from Outram. The PM7000 and PM7000 Fault Level Monitor models optionally have Ethernet capability and may be used with Nortech's Envoy and iHost remote access system.
Designed and manufactured in the UK, Outram instruments use sophisticated data processing technology, including Adaptive Store, to monitor and analyse the behaviour of utilities' power distribution networks as well as industrial, commercial and domestic installations.
Able to measure hundreds of individual parameters simultaneously, such as voltage, current, power, frequency, phase angle, individual harmonics, sags and swells, and now Fault Level, they can save substantial amounts of money by identifying issues such as energy losses and helping prevent damage to electrical equipment.
***ENDS***
To view a datasheet on PMGateway click here.
If you would like to be sent this article (ref: PRout021uk) as a pdf or MS Word document, please send us a request press_release_request@outramresearch.co.uk
For further information, please contact:
Valerie Outram, Outram Research Ltd
Tel: +44 1243 573050
Editorial: valerieoutram@outramresearch.co.uk
Reader enquiries: sales@outramresearch.co.uk