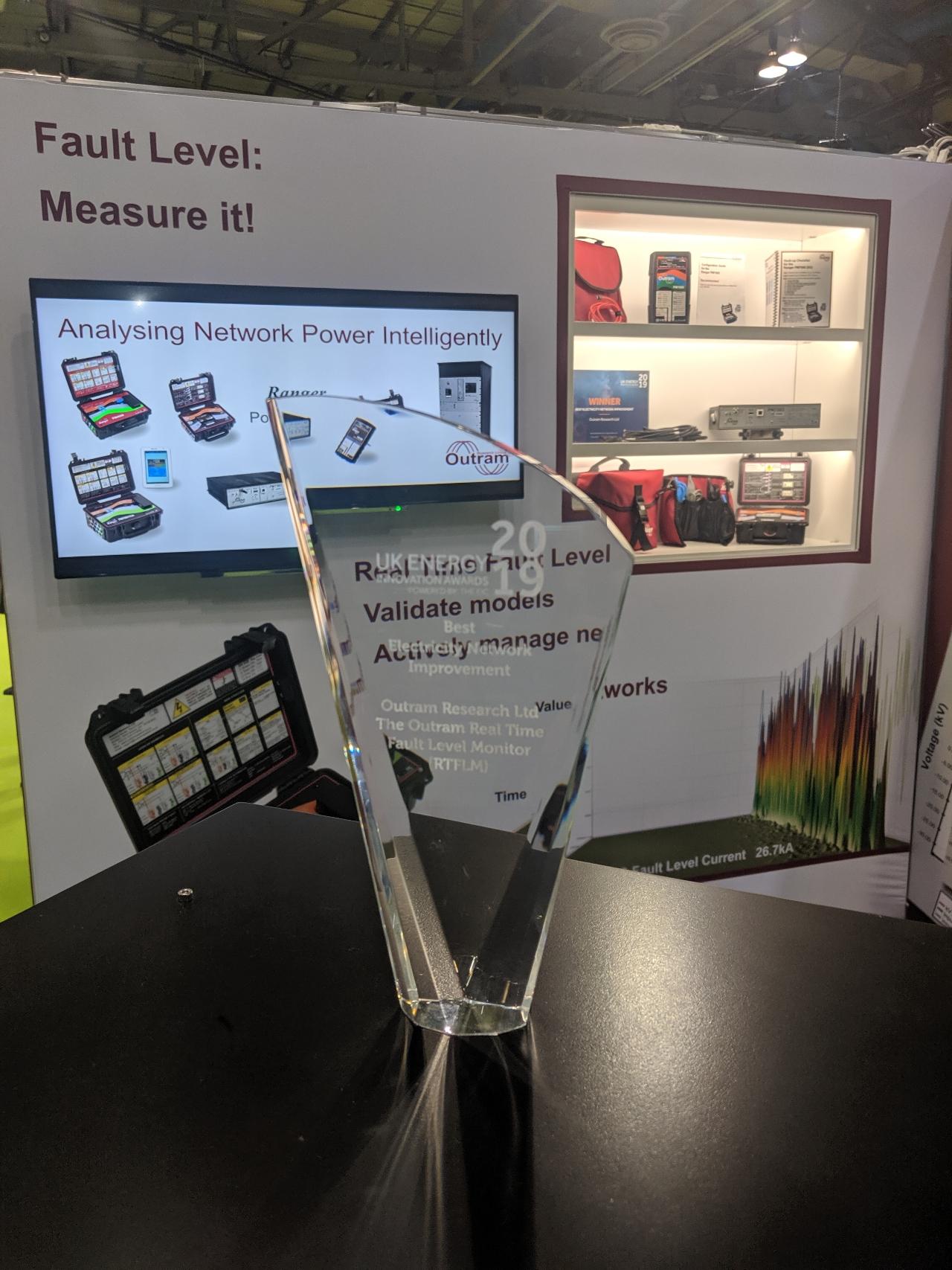 Busy on our stand as ever, it was a pleasure seeing so many old and some very exciting new customers at the Low Carbon Networks and Innovation Conference this year.
Thank you to SP ENergy Networks for helping us to spread the word so effectively about our Real Time Fault Level Monitor and thanks to the EIC for this smashing photo below showcasing our award we took along!
We look forward to working on some fledgling collaborations to really facilitate the use of the fault level parameter it seems so many are keen to implement. Either preparing the result of the passive, natural disturbances PM7000FLM, for comparison to the models or extracting the real time data for Active Network Management we're going to be covering all bases.
Please do get in touch if you'd like to know more or book in to one of our webinars on Fault Level Monitoring.